The Calvosa Organization has one mission: to build for posterity. We want to build homes that will last for generations.

The elements that make that kind of longevity possible are the foundation and the framing of a home. In effect, they are the skeleton of a home. When done properly, these two components will help a home withstand the tests of time indefinitely.

At the Calvosa Organization, we take framing very seriously. From rafters and joists to walls, ceilings and stairs, decades of experience and knowledge make the framing in our homes true feats of engineering. Old world craftsmanship for the 21st century.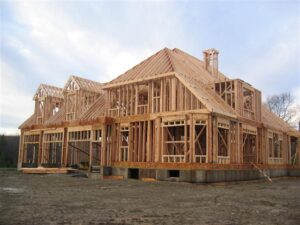 What makes our framing so special? Our framing carpenters are dedicated to excellence, doing their jobs with a commitment and passion that is rare in today's world. Our dedicated carpenters work together month after month, year after year. They are a family of craftsmen who work with respect for each other and dedication to their craft. In fact, for over 25 years, we have provided expert framing services to our own custom home clients, as well as to other home building organizations in need of seasoned professionals who specialize in framing carpentry. 

Other Calvosa differentiators include safety training for all framers, and the wearing of safety equipment at all times on all jobs. Also, our framers are managed by The Calvosa Organization's home office, which is located in Bohemia, close to all work sites in Long Island. We manage jobs very efficiently, keeping everything moving by coordinating materials and prices with our subcontractors. No matter the scope of a home building project, the Calvosa framing team knows the management team has their back.
The result? Outstanding framework based on unparalleled skill, hard work, and motivation. And a home that will stand the test of time for your family.