Calvosa Custom Homes: Your Long Island Home Builder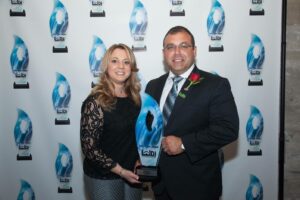 For nearly three decades, Calvosa Custom Homes has proudly served as a prominent home builder in the Long Island, NY region.
We have become accustomed to a world where corners are cut at the highest and lowest levels of manufacturing, production, shipping, communication, etc. to save a dollar and speed things up. It's sad, but true.
Amidst this type of business environment, Calvosa Custom Homes goes against the conventional wisdom and the downgrading of expectations. We are truly the home of dedicated passion, serving our customers as valued and trusted friends, with craftsmen whose skills have been passed down through years of study and dedication.
We derive our passion from a commitment to old-fashioned skills and a partnership with master craftsmen on all levels. Over the last 30 years, Calvosa Custom Homes has earned countless awards as a superior custom home builder in Long Island.
Calvosa Custom Homes inspects all of our jobs daily, with a hands-on approach backed up by an inspector who has the expertise to do each and every job himself. When the job site supervisor can set tile, perform as a master carpenter, work as an electrician or even take up a surveyor's equipment and toolset and do the job himself, then the results are quite simply superior.
The quality of the Calvosa team is built upon years of relationships. We continually bring together a team of master craftsmen for the benefit of our clients. The result is always a job done correctly the first time. On a Calvosa job site, it is not unusual to see Master Craftsmen with 30 years or more of experience, and tradesmen with extraordinary skills, working together with insight, harmony and passion.
Calvosa Custom Homes is a full service company. All aspects of a project are handled internally, by workers who know and respect each other. The results, as you might expect, shine with unexpected standards of quality in a world that seems to value fast and furious over thoughtful and well done.  This is why we use the phrase "Builders of Distinction" when we talk about The Calvosa image.
Our Philosophy
We are strongly committed to superior craftsmanship and a "customer first" mission. We pride ourselves in providing a product of value, through innovative design and superior construction
By choosing experience, quality, innovation and vision, customers and homeowners can rely on us to know every aspect of a project, and assure their satisfaction. Being able to take a dream from design to completion is the result of teamwork that stems from the unique alliances that Calvosa Custom Homes cultivates with our engineers, surveyors, architects, and master craftsmen and material suppliers.
Our Values
We are steadfast in our commitment to quality, and dependable in our timeliness of performance.
We provide our customers with straight answers, solid thinking, and strong commitments.
We take pride in ourselves, our accomplishments, and our reputation.
We encourage new ideas, creativity and education.
We dedicate time, talent and financial support to strengthen our community.
Calvosa Custom Homes is proud to be a member of the Long Island Building Institute, the New York State Builders Association, and the National Association of Home Builders.
We look forward to meeting you and helping you achieve your dream project.