People have all kinds of misconceptions about building a custom home. Here at The Calvosa Organization, we've heard just about everything. These are the five most common myths, and how we counter them.

MYTH #1: Building a home is difficult/stressful.
FACT: Building your own home can be an exceptionally rewarding experience. It all depends on the builder you work with. Experienced, professional builders will help make the process an easy one and will walk you through every step. Lack of communication can leave homeowners unsure about what is happening or when it is happening. At Calvosa, we make sure you know what's going on at all times, and that you feel comfortable with the process.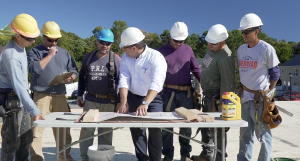 MYTH #2: You won't be able to get the home/features you want.
FACT: Knowing the difference between semi-custom and custom construction is the first step in managing your expectations. Are you choosing an already existing plan/design and customizing a few aspects of it? Or do you want to build a home from scratch? At Calvosa, we can handle either of these paths. We have a library of plans you can choose from, as well as a team of professionals that can custom design the home of your dreams. Whatever you want, we will work with you to make it happen. 
MYTH #3: Builders are unreliable/untrustworthy.
FACT: As with anything, knowledge is power. While there are bad builders out there, most of us are reliable and dedicated to doing a good job. Check reviews of any builders you are considering, and take note of positive and negative comments. We recommend that our potential clients come meet with us to ensure we have a rapport, and are able to communicate easily. Having a good working relationship with your builder makes all the difference in your home building process. If you work with a reputable builder and have open communication with them from the start, you can expect your home building experience to be a good one. Another myth is that a builder will recommend only the most expensive options. The entire purpose of engaging a home builder is to create the home that's right for you. At Calvosa, we suggest features and options that will fit each family's needs, but also fit your budget. Speaking of which…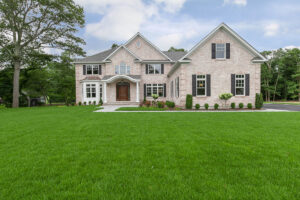 MYTH #4: Building a home is too expensive.
FACT: Buying a previously owned home is cheaper… until you figure out how much it will cost to upgrade/remodel it. Remodeling can cost on average about twice as much per square foot as building new. Did the previous owners leave it well maintained? How old are the windows, the HVAC unit, the roof, etc. Think of the expense and stress you may encounter replacing those! When designing a Calvosa home, you can budget to include the things you really want, while enjoying the benefits of up-to-date systems and building codes.
MYTH #5: Building a home is bad for the environment.  
FACT: New homes are built to be more efficient with resources than older homes. As technology advances, the materials that go into building a home, the appliances that run inside of it, and the resources the house requires to function, are generally better for the environment. The latest trend in building is "green," which means new homes are made to be better for the environment. Older homes have less efficient insulation and air-sealing methods, which mean the house doesn't stay warm in winter or cool in summer. Calvosa homes offer better insulation, low-E windows, energy efficient appliances, and high-quality heating and cooling systems. (We also offer a state-of-the-art solar-energy package.)
Listen to the facts! We're ready to help you build your dream home. Contact us today at 631-563-2551 or
info@calvosaorganization.com
to get started!