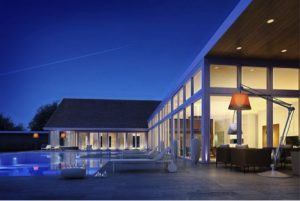 Building a new custom home is a huge decision, so you want to be sure the timing is just right. Here are some of the signs you should be looking for.
Comfort is an issue.

If you don't feel comfortable in your home, that's a sign. Maybe space is an issue, or you've grown out of your current home's style; whatever the reason may be, if your home doesn't feel like home, it may not be right for you anymore. Your home should be your oasis. If it isn't, it's time to consider building your dream Calvosa home.

You have the money.

If you've reached a point of financial ability and are ready to spend the money, go for it. Depending on the area and home, building a custom home will likely give you a better than normal return on your investment.

You've found the perfect spot.

Whether you fell in love with a piece of land, found a community you want to be part of, or there's a school district that's simply marvelous, why wait to be part of it? It's time to make the move! You'll have the opportunity to perfectly site your home, taking advantage of the view, or tucking it into that private corner.

You know what you want.

One of the benefits of building a brand new custom home is being able to have exactly what you want. You make every decision from the foundation to the doorknobs, the cabinets to the paint colors. 

Flexibility is a priority.

Do you need space for multiple generations of your family? Do you want a house with Universal Design features? Are you a fitness nut who wants your own gym? Does your car collection need a new home? Custom building means you can adapt to any or all of these!  A custom home is personal, one-of- a-kind. It's built from scratch just for your family.
Listen to your instincts. Your home should make you happy and comfortable. Plus, the right home gives you a sense of stability, belonging and pride. If your current home or situation doesn't fulfill these needs, it's time for a new abode!
If you are considering building a custom home, think about what you want, what you need, and what you've always dreamed of. Then come see us at The Calvosa Organization!