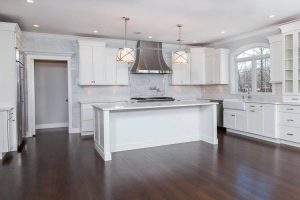 While most days your home primarily exists just for your immediate family's daily needs, there are times – holidays, birthdays, BBQs, sleepovers – when extended family and friends are welcomed into your abode. A Calvosa home is made for these times!
When you entertain, your home should be a place for good times, happy memories and fun experiences. Whether it's a neighborhood pool party or a quiet night watching movies with the kids, your home's design should reflect your entertaining style. Here are some things to consider as you create your entertainment spaces.

Make Yourself at Home!Good design is what makes one home better than another. When you build a new Calvosa home, you'll appreciate the thought that goes into our designs. From huge family rooms with fireplaces and plenty of room to play, to gorgeous kitchens with islands that are perfect for buffet-style parties, to elegant dining rooms just made for celebratory dinners – our homes are designed for the way you live!


It's All in the Details. The features and finishes we offer make Calvosa homes even more welcoming. In the kitchen, for example, the custom-made cabinetry is gorgeous, but the countertops are stunning. Both granite and quartz countertops are available in an array of patterns and colors. Unique light fixtures throughout the home add ambience and warmth, while oak floors, coffered ceilings, and luxurious tile create an air of old-world elegance. The hand-crafted molding and trim (paneling, crown, chair rails) add visual interest and define the spaces.  All of these elements add up to a home that is instantly warm and welcoming.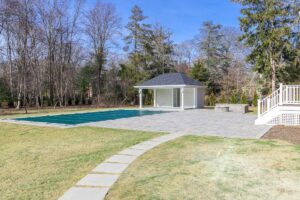 The Great-er Outdoors.In the warmer months, outdoor living spaces give you additional places to entertain. Patios, screened porches, pools, pool houses, outdoor kitchens, retaining walls, fireplaces or fire pits… you name it, and The Calvosa Organization can design and build the perfect outdoor entertaining space.
What's your entertaining style? From a fully-loaded media room to a rustic covered porch, just bring your entertainment wish-list to Vince Calvosa, and he can make it happen! We can't wait to help you create the gathering place of your dreams!