We work on a variety of building projects here at The Calvosa Organization. But currently there is one project that holds a special place for Vince Calvosa.
Vince is acting as the Director of Construction for the LT Michael P. Murphy Navy SEAL Museum in West Sayville. The museum, which celebrated its groundbreaking on November 2nd, is named in honor of Patchogue native LT Michael Murphy, who died trying to save his SEAL team members during a gunfight with the Taliban in 2005.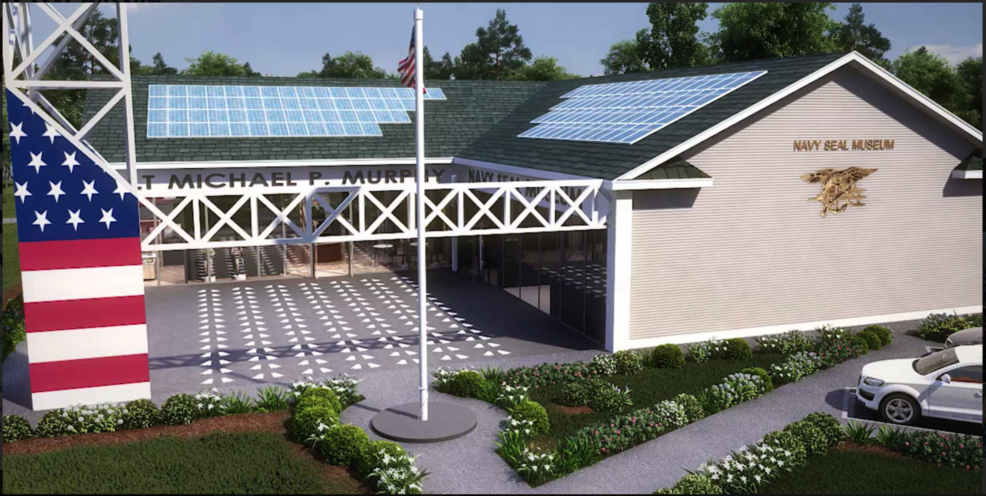 "I am so proud to be a part of this project," says Vince. "It's an honor to work with so many members of the community in building this museum and education center."
The LT Michael P. Murphy Navy SEAL Museum will be located next to the Long Island Maritime Museum, a unique waterfront site that is dedicated to preserving the maritime history of this area. The museum will feature Navy SEAL history, classroom facilities, and public spaces for community events. While classified as a museum, the building will also be a state-of-the-art educational facility as well as a memorial to our fallen SEALS.
This will be the second Navy SEAL Museum in the nation built to commemorate the service of all United States Naval Special Warfare Operators, and honor those who have made the ultimate sacrifice in service to our country. Visitors will experience a museum and education center that makes personal and emotional connections to U.S. Naval Special Warfare Operators, and the values that govern the SEAL Community. The museum's mission is to help visitors to understand the meaning and price of freedom, and appreciate what it means to put service above self. Throughout the museum, visitors will have opportunities to interact with and learn about the SEAL Community via films and videos that honor and promote the ideals associated with Special Warfare Operators. The goal is for each visitor to have an informative and inspiring experience.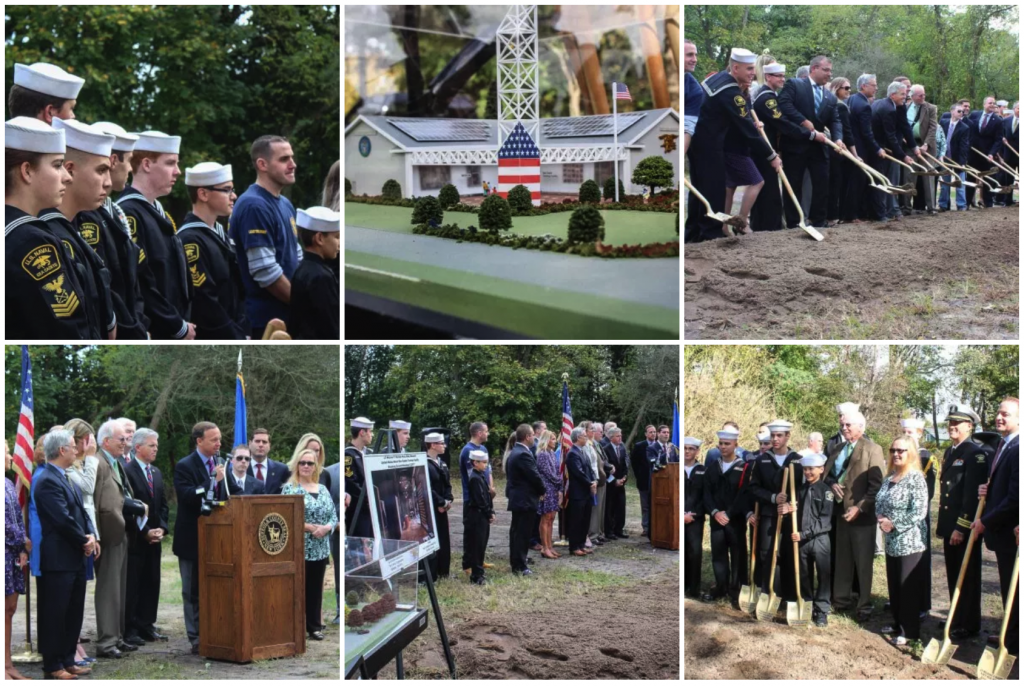 Designed to act as "a living, breathing memorial", the museum will also have a space for our local Sea Cadets to study and train. The U.S. Naval Sea Cadet Corps is an organization that offers young Americans (ages 11 through 17) the opportunity to realize personal success and achievement through a nautically oriented training program. They develop interest and skill in basic seamanship, while learning the value of patriotism, courage, self-reliance, teamwork and accountability.
In addition, the LT Michael P. Murphy Navy SEAL Museum will add to the area's already rich array of historic and cultural attractions. Completion of the museum is expected to be in late 2018 / early 2019.
Support the Museum

There are many ways you can help and support the museum grow. Any contribution of time, money or resources are invaluable to us. Preserving the legacy and honoring those who fought for us as Navy SEALS takes a team and we want you on it. You can make a difference. We need individuals, businesses, corporations, foundations, governments, and veterans and military service organizations to provide the support and funding necessary to make the LT Michael P Murphy Navy SEAL Museum and Naval Sea Cadet Corp Training Facility a reality. Please visit www.murphsealmuseum.com. We are a 501 (c) (3) organization, so your gift may be partially or fully tax deductible. 
Our corporate and individual sponsorships are forming now. If you or your company value's align with supporting our Navy SEALS and Naval Sea Cadets and want to become a crucial asset to the museum, please CONTACT US directly.
To learn more about the LT Michael P. Murphy Navy SEAL Museum, visit murphsealmuseum.org.