The days of a vast expanse of grass and a couple of lawn chairs are long gone.
Today's sophisticated homeowners are creating outdoor rooms for living, entertaining and recreation. Functioning as extensions of indoor spaces, these outdoor rooms are attractive yet useful. In addition to being great places for the family to relax and hang out, they are a great investment for the homeowner.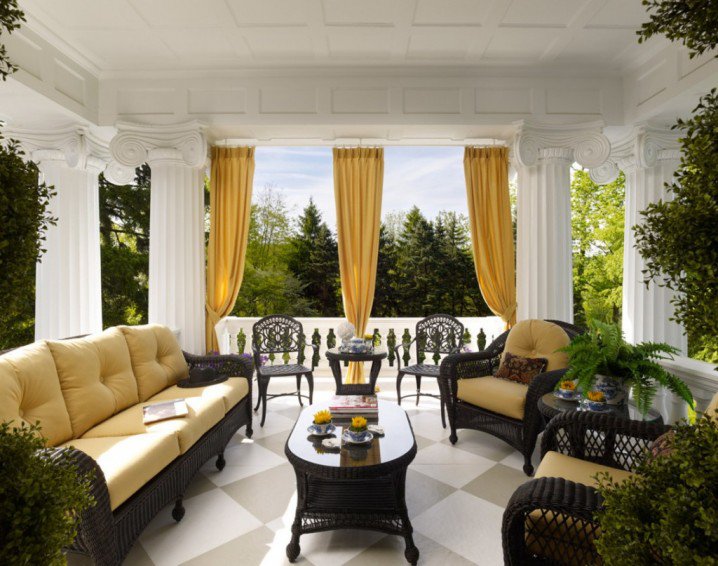 Here are some ideas when planning your outdoor living oasis:
Seating areas –

Whether you have a courtyard, terrace, pergola, porch, deck or patio, make sure you have plenty of room for chairs, couches, and tables. As an extension of your living room, you want it to be comfortable and inviting. Bonus: Screened porches make great rec rooms – especially if they're wired for TV/stereo, and have a fireplace.
Fire elements –

Fire pits and fireplaces help turn your outdoor space into a three-season space. Fire pits can be simple metal bowls or actual pits dig into the ground. Fireplaces can be wood or gas, and can be designed to match the architecture of the home. Either adds warmth and comfort.
Outdoor kitchens –

Ranging from a simple grill, to a real cook's stations with sink, cabinetry, beer tap, pizza oven, refrigerator, and countertops, these spaces can be as elaborate as you want or need. Definitely makes entertaining easier.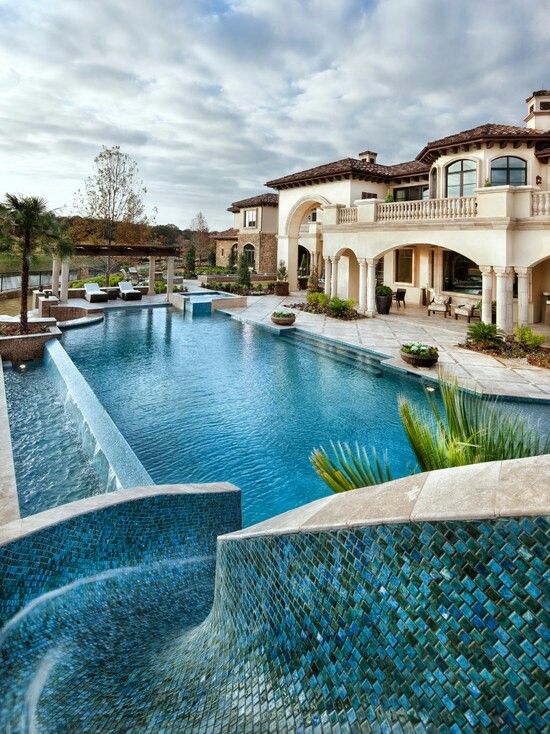 Water elements –

Nothing adds a sense of tranquility like water. Fountains, waterfalls, swimming pools and ornamental pools have become more common as people look for different ways of relaxing in their outdoor spaces. Whether you want to go for a swim or listen to the sound of running water, a water feature is the answer.
Dining areas –

Elegant light fixtures and sophisticated finishes like teak or wicker definitely add some style. Comfortable chairs mixed with banquette seating, all with matching upholstered cushions, will make meals more relaxing.
If you're ready to build your dream home – complete with a luxurious outdoor living space – contact The Calvosa Organization today!