What makes a good Long Island home builder? Read on to learn what you should look for in your next custom home builder and how the Calvosa Organization compares.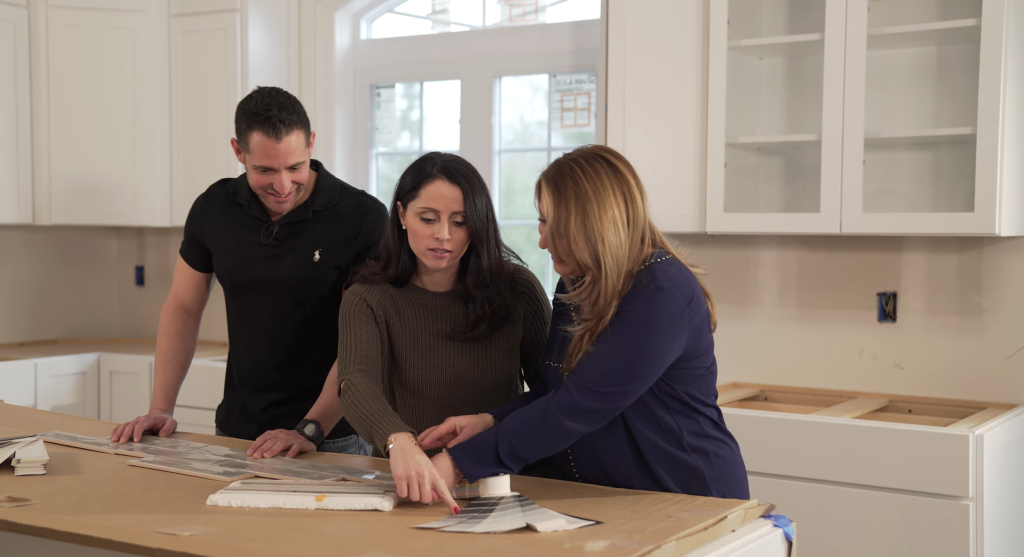 Deciding to build a home can be both exciting and daunting. Even though there are seemingly endless decisions to be made, there is one that takes top priority: choosing your home builder. A simple Google search of Long Island home builders will yield dozens of pages of results, so how do you pair this down and ultimately choose the right one? Here are the top three things to consider to help you determine what makes a good Long Island home builder.
Experience: When it comes to your future home builder, experience matters. You want to choose a knowledgeable Long Island home builder who can help you navigate the home building process, which only comes from years of experience in the industry. Before you make your selection, review their portfolio of previous work and see if it aligns with your vision and standards.
For close to three decades, the Calvosa Organization has built custom homes for our clients throughout Long Island and the surrounding communities. This experience has earned us multiple accolades, including numerous Long Island Builders Institute Awards.
Reputation and References: One of the best ways to determine the caliber of a home builder is to look at their reputation within the community and ask for references. A trusted home builder will have positive reviews and testimonials from their former customers.
At the Calvosa Organization, we are dedicated to building relationships with every client and providing them with the home of their dreams. But don't just take our word for it. Here is what a former client has to say about working with our team: "We have been living in a Calvosa-built home for almost five years, and things couldn't get any better. We can't say anything but the best in our experience working with The Calvosa Organization in building our new home. If you had any questions or complaints, they answered or took care of them, and if not, they got back with an answer. They accommodated anywhere it was feasibly possible, and our new home turned out Spectacular. We would definitely recommend using The Calvosa Organization to build your new home."
Commitment to Quality: You want to choose a home builder committed to providing you with the highest quality possible—someone who doesn't cut corners while building your home and has an eye for detail. The homes they design and build should be done using proven industry practices, durable materials, and always with your interests in mind.

At the Calvosa Organization, quality is one of our primary values and always will be. "As builders of extraordinary homes, it is clear to me that we will stay dedicated to building quality homes using craftsmanship with old-world values," said owner Vincent Calvosa. "Details are our passion, and we actively combine the highest levels of artistry and knowledge within our professional staff."
This commitment to quality is evident through the extreme care and detail we take in each project. Some of the many ways we accomplish this include:
hiring a professional furniture painter to touch up millwork and cabinetry before our clients move in;
ensuring our subcontractors have performed their job correctly, and if not, having them redo it the right way; and
having our owner walk every site before closing to ensure it is impeccable.
If you are looking for a Long Island home builder to help you create the home of your dreams, consider the Calvosa Organization. Over the last 30 years, we have solidified ourselves as a trusted Long Island home builder. We are known for our commitment to superior craftsmanship and customer-first mission. We pride ourselves on exceeding our customers' expectations through innovative design and quality construction. Contact us today to see how we can make your dream home a reality.