Mortgage rates are currently on the rise, so right now is the perfect opportunity to save big on the luxury home you deserve. 2019 is your year to make an exciting change in your life — buying a gorgeous, custom Calvosa Organization home now means you get to lock in a good rate, save big, and make your days extraordinary.
On the scenic South Shore of Long Island, you can finally settle into the place that has your name all over it. Fox Run Estates in East Islip has 1 stylish and luxurious homesite left, so if you've always wanted to come home to a peaceful and spacious community that's built for a family like yours, now is your chance! In a home like this one, you can live as comfortably as can be while embracing the things you know and love the most.
When naturally fluctuating interest rates are low, there's truly no better time to act. You can feel confident in taking the leap now before prices rise again — this time around, you'll get to lock in a good rate and save. With gorgeous, high-quality features and finishes and the ability to customize, your Calvosa Organization home will truly be your perfect match. Step inside and feel the difference in the details; your beautiful home is designed for you to experience life at its absolute best.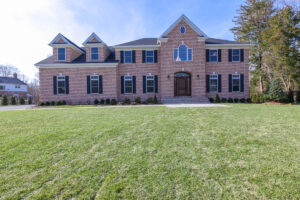 Despite ever-changing mortgage rates, you're still in control, and right now is your time to get exactly what you've always wanted. The warm and welcoming place that you will love to come home to every day, your
Calvosa Organization
home will make 2019 the year all of your dreams come true!