Whoever said less is more never lived in a Calvosa Organization home… When it comes to your custom living space, we believe that luxury should always be at the forefront. That's why we build every one of our spectacular homes on Long Island with the highest-quality features on the market.
At the stunning Fox Run Estates in East Islip, luxury is embedded into every inch of your home. Between the exterior, interior finishing, and overall construction, you'll find every last detail that you've always wanted. When it comes to your home, why settle for anything less than the very best?
If we highlighted every luxury feature, this blog would take much longer for you to read — so we've included 3 of the very best characteristics to fall in love with in your custom Fox Run Estates home: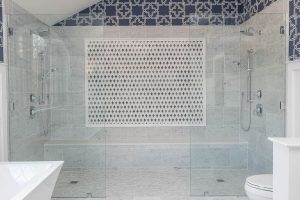 Master Bathrooms
Who says you need an excuse to be pampered? Since your bathroom is always spa-ready, the height of leisure and luxury is yours at any time, day or night. Sit back, relax, and let your master bathroom transport you to tranquility! This wintertime, heated floors will make you feel more special and comfortable than ever, along with an unbelievably massive shower that proves just how important your relaxation is.
Gourmet Kitchens
'Tis the season for delicious food and entertaining! There's certainly no better place to celebrate the holidays than your gorgeous gourmet kitchen. Enormous and cozy all at once (can you believe it?) this special room is your oasis to cook meals, share laughs, and enjoy the finer moments in life with your loved ones. High-end appliances, stone countertops, solid wood cabinets, and more are included.
Timeless Exteriors
Sure, it's what's on the inside that counts, but we think it's okay to be just as beautiful on the outside… Your home features none other than a luxurious brick exterior built from the highest-quality construction, along with a sod front yard, brick paver walkway, carriage house-style garage doors, and more. When you pull up to your home, the perfection of the outside reflects what you'll see once you walk in.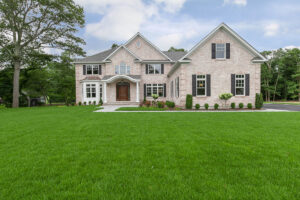 Elegant, innovative, and comfortable all in one, your home at Fox Run Estates is a place like no other. A life of luxury is waiting right here for you and your family! For more information on the magnificent homes at Fox Run Estates, please
visit our website
, or give us a call at 631-563-2551.