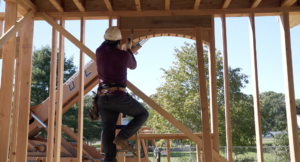 We get asked all of the time: "Do you only build big, luxurious houses?" While all of us at the
Calvosa Organization
are proud to create spacious, stunning homes that reflect each client's taste, we also want you to know how far our scope of work extends.
Whatever your size or price preference, our team will cater to your needs. We build custom homes of all sizes, ranging anywhere from 1,500 to over 6,000 square feet. Nothing is impossible for us to create! If you have a smaller family and feel most comfortable in a cozy yet high-quality home, we can build it. If you desire an abundance of room to practice your hobbies and interests, we can create a vast home as well.
Many times, homebuyers fall in love with a certain space, or already have land in their possession. The Calvosa team understands how important the ideal location can be, and we're more than ready to build a custom home on your own land. If you have a space that speaks to you, our team is your trusted partner to build your dream home right on your dream space.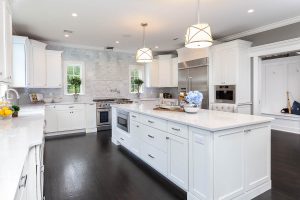 If you have a vision for your perfect home in mind, but aren't as certain about the spot, we can guide you through this process as well. Having taken the careful time to search areas for properties that meet our standards in location and value, our Calvosa Build to Suit program lets you customize completely on our impeccable land. When you work with us, you can take full advantage of our pre-selected and pre-drawn designs that allow you to make changes along the way.
At the Calvosa Organization, the ideals that we embody in every aspect of our work, from details in the planning to the intensity of the execution, have allowed us to change people's lives. "The Calvosa Touch" is our commitment to building each and every home with the level of excellence that speaks to the Calvosa name.
This promise has been our core for over 20 years, and will continue to guide our work. With the Calvosa Organization, each house that we build is a home, and one that we would live in ourselves. Like all of the chapters of our lives, a new home is a journey — and we're here to make this the best one yet.
To learn more about our multifaceted offerings, we would love to hear from you! Please visit our website, or call us at 631-563-2551. We can't wait to get started.