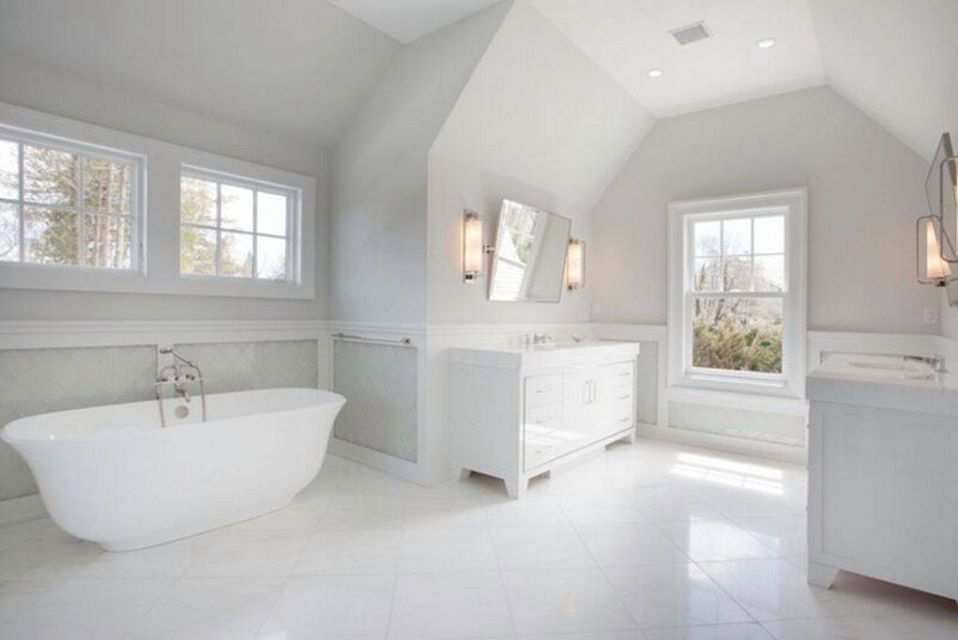 No matter what size your master bathroom is, you can always find ways to make it even more luxurious. At the Calvosa Organization, we believe that the key to creating a luxury bath is the quality of the materials we use, and the talents of the craftsmen who install everything. Here are some tips we recommend for creating a more luxurious master bath experience.
Choose the best quality finishes and materials possible. Whether it's the tile on the walls, the faucets, the new tub or the cabinets, go for quality. Do your research so you know what you're looking for.
Consider adding more natural stone, like travertine, marble, granite, limestone, or onyx. These come in large tiles or panels now, so you can cover the floors or walls with fewer grout lines for a seamless look. Plus, no two pieces are alike, so your room will be unique.
Install a freestanding bathtub. Some of them are simply gorgeous, like sculptures. Just make sure the tub is long enough for the tallest person who might be using it.
Make sure the trim work, colors and/or style complement the master bedroom, and the rest of the house. For example, if your home is a very traditional colonial, an ultra-modern looking bathroom will stand out a little too much.  
Don't forget the lights. You can add plenty of visual interest with accent lighting, unique fixtures, and even some color-changing LED technology.
Bath surfaces tend to be smooth and shiny, but adding texture is a great way to add a little interest. Look for unpolished stone, reclaimed wood or handmade tiles.
Include some greenery. All those slick surfaces and shiny finishes can be a little cold and lifeless. Bring in some plants or potted trees to add warmth and life while improving air quality.