The basics of designing and building structures, whether residences, offices or commercial buildings, haven't changed much in hundreds of years. Architects and engineers draw plans. An artist creates renderings. And the builder hopes that potential buyers can imagine what the project will look like when it's done.
The problem, of course, is that drawings or renderings – no matter how skillfully done – can't quite convey the dimensional essence of a structure. Designers and builders have used scale models to simulate the physical aspects of a building, but models are time-consuming and costly to build, and can't adequately express how it feels to be inside the structure.
Virtual Reality applications are transforming the way builders plan, manage, construct, and market their projects. Residential builders especially benefit from being able to give potential homebuyers the experience of being inside their future home, moving around, and changing materials, colors, and fixtures. With our
virtual renderings
, prospects are coming to communities expecting to see a fully furnished model. The designs put into these renderings are so detailed that many people are having a hard time distinguishing the difference.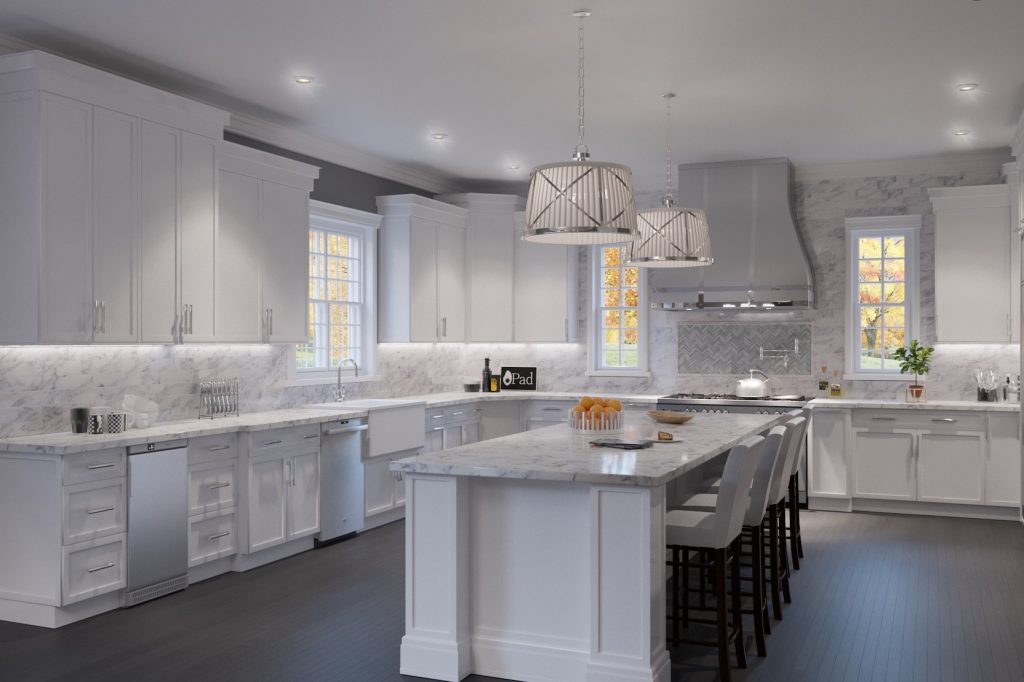 VR programs are definitely a game changer for an industry that is always looking for a way to "WOW!" their prospects. For builders, the more realistic the experience offered, the more likely a potential buyer becomes a definite buyer.
But VR requires a serious investment of time and money. In addition to specially designed virtual renderings, virtual tours require high-quality video and photography. As noted in a recent New York Times article, "A New Dimension in Home Buying: Virtual Reality", setting up VR renderings isn't cheap or easy. It can take months to build the virtual structures. But many residential builders and real estate experts think Virtual Reality is definitely worth the expense. As one real estate marketing expert noted, "We sell based on emotion, and attaching that emotion to a vision. For a salesman, VR is a dream come true."
The bottom line for most builders, though, will be their bottom lines. Is the ROI for Virtual Reality worth it? Many think it is. In addition to its obvious sales applications, VR is being used by architects, engineers and builders on construction sites, for reviewing plans, systems and materials in 3D before orders are placed or one shovel of dirt is lifted.
An article in the MIT Technology Review entitled "Augmented Reality Could Speed Up Construction Projects" demonstrated how one commercial builder saved thousands in labor costs when he noticed while reviewing a virtual mock up of a project that the steel frames he had planned to order were too long to fit the actual design. Rather than having to make adjustments on site, he was able to call the supplier and ask them to cut the frames before they were shipped to the site.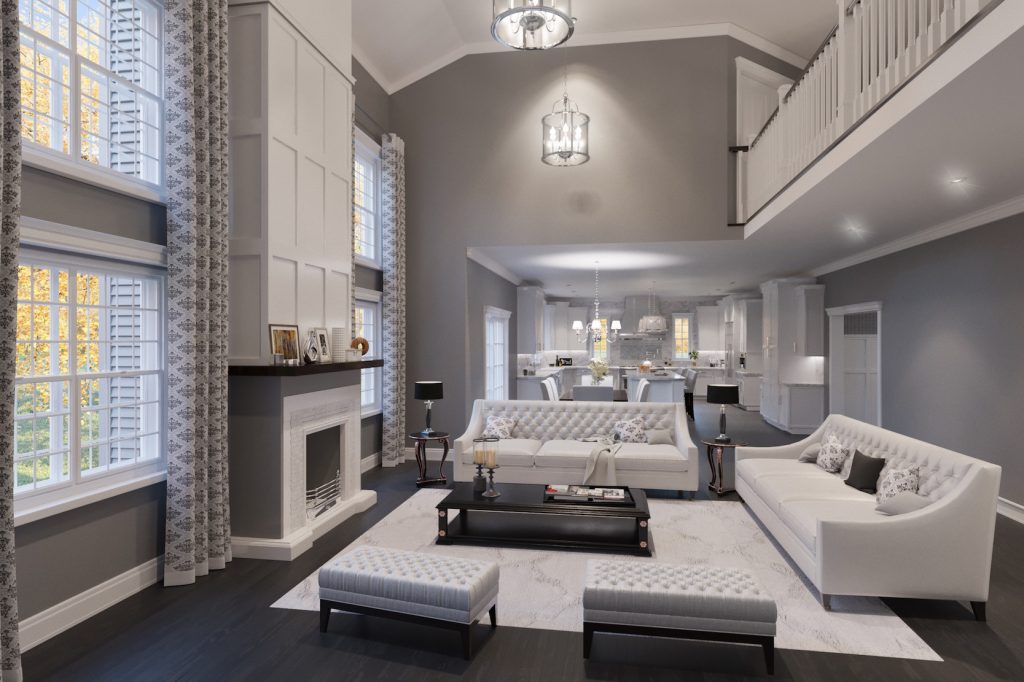 Residential builders foresee similar savings. If companies can help home buyers visualize what their homes will be like, and allow them to make changes before construction begins, it will reduce stress levels and save money. Both sides will benefit.
It's likely that Virtual Reality will be part of the construction industry for some time to come, especially as the technology evolves and the quality improves. Visitors ask me all the time 'Where's the model we saw in the video online?' They think it's a real home. That's how good the quality of the
Virtual Tour
videos is."
The long-term effects could be interesting, too. For example, VR could eliminate the need for open houses. And evolving haptic or touch technology will let users see their own hands in the VR world, allowing them to open doors. Developers are trying to master smell and taste technology, too.
Virtual Reality really is a whole new world.