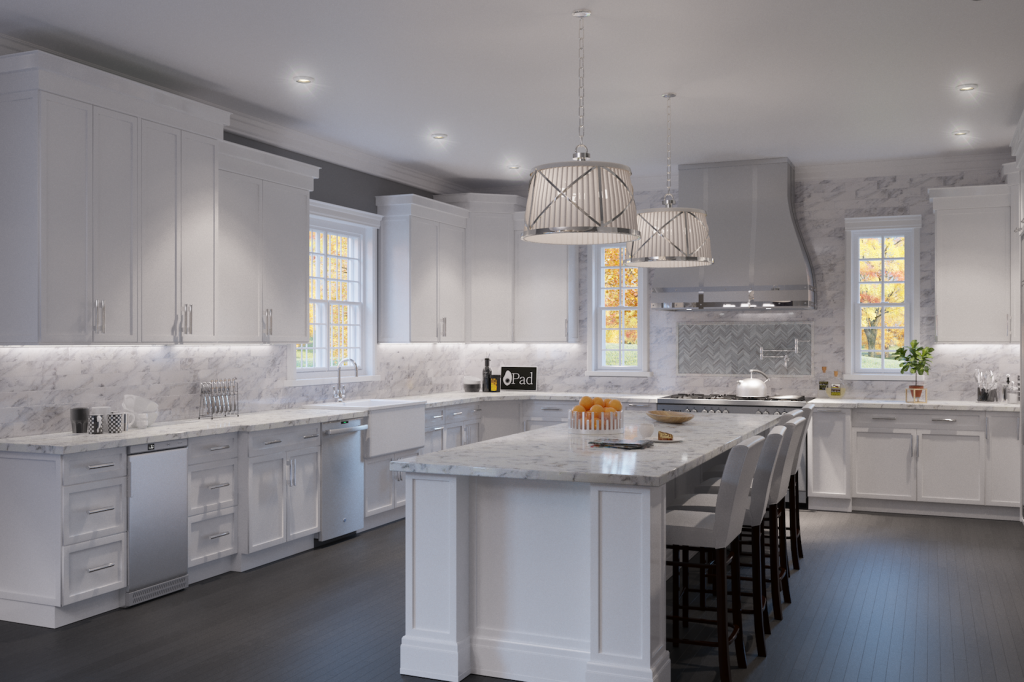 At the Calvosa Organization, we build luxury homes. But what does that mean? What makes a home a "luxury" home? For us, it's the quality of our workmanship and materials, along with a heightened attention to detail.
For instance, at Grace Estates:
The gourmet kitchens feature solid wood cabinetry, stainless steel appliances, breathtaking backsplashes, upscale quartz countertops, and large islands.
The spa baths have showers crafted from elegant Italian statuary marble.
Every home has classic wide-plank hardwood floors throughout the first floor and second floor hallways, and superior quality Kohler plumbing fixtures that are stylish and durable.
In addition to the finest products and materials, we are making these homes ready for the future, with smart home technology that manages sound, lighting and comfort. We're also making them generator and solar ready. No matter what comes up, the homes at Grace Estates will be able to handle it.
At Calvosa, our classically designed homes evoke a level of grace and sophistication that's rare in today's pre-fab world. That's another part of what makes them "luxury" homes. Stately front porches… dramatic paneled foyers with sweeping staircases… formal dining rooms… vaulted ceilings… built-in bookcases. This level of detail isn't usually part of newly constructed homes today, but it is most definitely included in ours.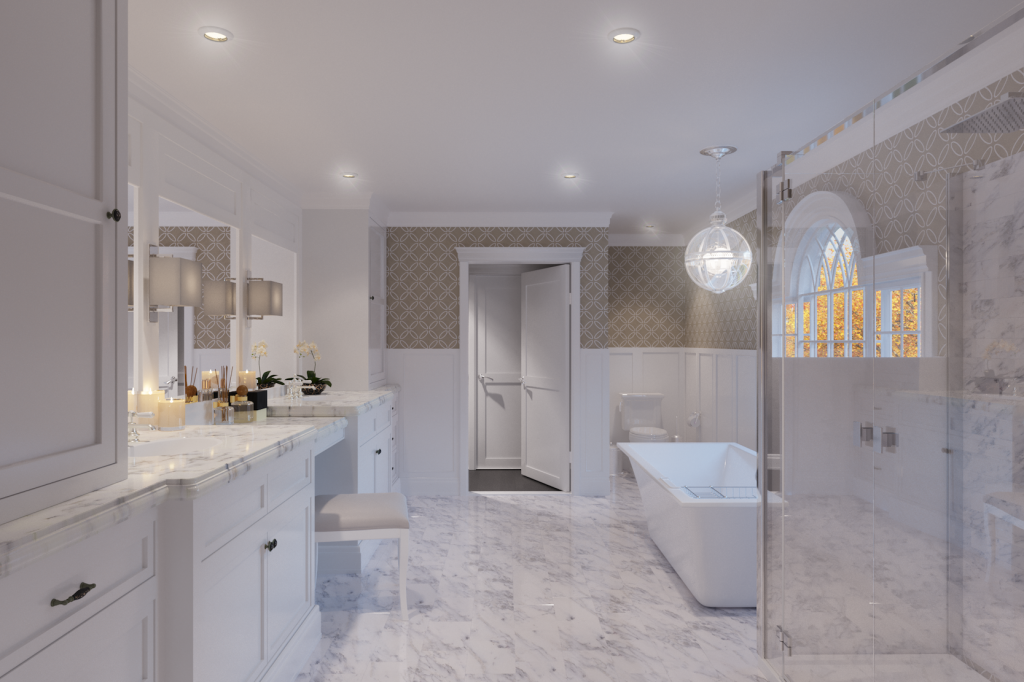 And our attention to detail doesn't stop at the finished features. Even our structure is superior, with a steel-reinforced, poured concrete foundation. Also, since our area of Long Island is in a 120 mph wind zone, these homes are hurricane resistant, with special hold-downs that tie the house to the foundation. They'll withstand wind pressure many times more than 120 mph by the time we're finished.  
All of these elements say "luxury" – and you'll find them in every Grace Estates home, where we're proudly raising the standard for luxury homes on Long Island.