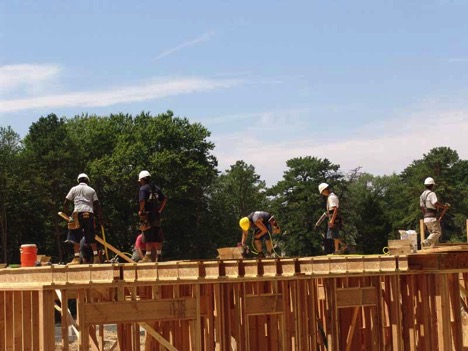 At The Calvosa Organization, our unique approach to building custom homes is what we call "The Calvosa Touch" – a way of doing things that no other builder can match.
We develop personal relationships with our homebuyers, pursuing a level of trust, honesty and integrity that is rare.
We are known for our old-world craftsmanship, unparalleled integrity, and attention to detail. We can help you custom design and build a home you've only dreamed of.
Our in-house crew controls every part of the building process, from the quality, to the budget, to the timeframe. We don't farm the work out to strangers. We do it ourselves.
The Calvosa Organization is a locally owned and operated business. We live and work here. We're not going anywhere, so you can trust us to stand behind our work.
Our team has years of experience working together. We have a good reputation in the industry and in the community. Ask around.
It's important to us that, when possible, we use American-made products.
We use the Green Building Standard, so our homes are Energy Star certified.

When you're ready to build the custom home of your dreams, choose The Calvosa Organization. Because you deserve "The Calvosa Touch".